LARGEST NATIONAL PARK.
GREAT RIFT VALLEY
The classic three days Simien Mountain trek, tracing the dramatic ridge trail and culminating in the ascent of Buahit at 4,430m.
Forget Kilimanjaro, the Simien Mountains have greater claim to be the roof of Africa. Whether trekking with rare Gelada Baboons, Walia Ibex and Ethiopian wolves, or getting your thrills from terrifying vertical views, the Simien Mountains have it all up their sleeves. The Simiens is a UNESCO World Heritage Site and rightly so. Set amidst a vast mountain range that resembles a landscape you might expect to see in the Grand Canyon, the Simien National Park sits haughtily above at 3,500m+ offering a dramatic ridge with incredible views every step of the way.
You'd be hard pressed to find another trek with more views per km anywhere in the world. The trail follows the course of the ridge offering breathtaking view after breathtaking view. Highlights include the terrifying 700m drop of the Genbar Falls, the raised promontory of Imet Gogo with 360 degree views and summiting Buahit at 4,430m. Its hard to take your eyes off the drop, but the wildlife makes its best effort to divert you. Large troops of colourful gelada baboon roam the park, whilst the rare Wallia Ibex with its incredibly long curved horns .
Arrive In Addis Ababa And Transfer To Hotel And Visit The City's Highlights
Founded in 1886 by Menelik II, Addis Ababa is located 2,500m above sea level in the Entoto mountain chain, where it enjoys an excellent year-round climate, with an average temperature of 25°C. It is a vibrant, developing city that is a pleasure to explore on foot, with wide avenues of jacaranda trees, interesting museums and one of the largest open-air markets in Africa. Depending on the time of your arrival, it may be possible to fit in an afternoon guided tour of the city, taking in the Holy Trinity Cathedral, the National Museum, and the market. Overnight Swiss Inn Nexus hotel
Fly To Gondar, Visit The Castles And Palaces
Early Morning fly Gondar ‐ Gondar was the first capital city of the Ethiopian empire, which began in 1632 with the reign of King Fasilledes. In Gondar there are dozens of castles built by various emperors over the course of 236 years.
Gondar visit includes the palaces, residences and open air baths of King Fasilledes; (World Heritage Site by UNESCO), the monasteries of Qusquom, the church of Debre Berhan Sellassie (Light of the Trinity) with its 16th century paintings and frescoes, which is located at the summit of a hill and surrounded by fortified walls. Overnight Goha Hotel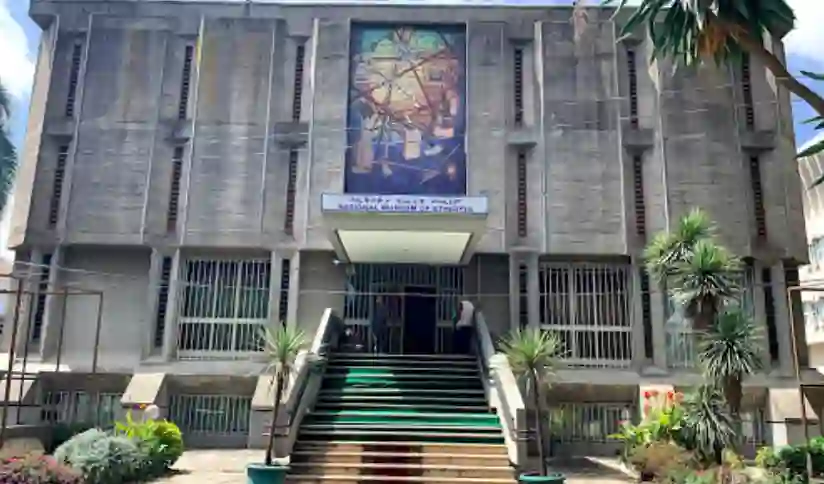 Drive To The Semien Mountains National Park Via Debark To Reach To Sankaber 3230m 
Drive to the Semien Mountains National Park via Debark the gateway to the park and continue driving to reach to Sankaber 3230masl through a beautiful scenery and Ahmara people and villages, the base for hiking in the Simien Mountains. The range lies north of Gondar and many of the peaks rise above 4,000m with the highest being Mount Ras Dashen at 4,543m. The mountains are criss-crossed with tracks made by the local people travelling from village to village or moving their animals to fresh pastures.
The combination of these tracks and the spectacular scenery make for excellent walking. We start our trek with a walk to our first camp Sankaber. The campsite is a great spot for sunset, there is a toilet block. Today's five-and-a-half kilometre walk is expected to take around two-and-a-half hours with 100 metres of ascent and 30 metres of descent.  The Semien Mountains National Park is a World Heritage Site by UNESCO and we will visit its exceptional natural beauty which includes superb scenery, endemic fauna and flora. Among other endemics it is here that the Gelada Baboon (bleeding heart Baboon) is found. Overnight Camping
We trek today to Geech camp via Sankaber, with the possibility of seeing baboons and red-hot poker plants en route. The gelada baboon is endemic to Ethiopia and has adapted to living on the nearly vertical cliff faces. We may also see the Jinbar river waterfalls today that plummet into Geech Abyss. The Abyss is a vast canyon cut into the main wall of the escarpment. Overnight Camping
Hike To The Viewpoint Of Imet Gogo 3926m
Today hike to the viewpoint of Imet Gogo (3,926m). From the viewpoint there are spectacular views of the lowlands and across the Simien range with rock spires and mesas prominent . Keep a close look out for the elusive simien fox. It's misnamed as it is not really a fox but a member of the dog family restricted to Ethiopia. Today's optional 10 kilometre circular walk is expected to take around four hours. Overnight Camping
Trek To Chenek Camp Via Inatye 4,070m
Trek to Chenek camp on a good trail via Inatye (4,070m) and along the escarpment. This exciting walk traverses the Jinbar river and provides us with fantastic views. You may like to take the opportunity to freshen-up in the nearby stream south of camp. The campsite set among Giant Lobelia is basic with toilets and cold water showers avaialble. Today's 13 kilometre walk is expected to take around eight hours with 810 metres of ascent and 770 metres of descent. Overnight Camping
Trek To Ambiko Via Bwahit 4200m
Today we trek to Ambikwa and plan to stop at a spectacular viewpoint (4,200m) north of Bwahit where, on clear days, we can see across the Mesheha river to Ras Dashen peak. We then descend steeply and pass through the village of Chiro Leba to follow a stream bed until we reach the large Mesheha River.
We'll cross the river and follow a path up the east side of the valley to Ambikwa village, (3,200m) where our r camp sits in a little meadow next to a small church, it is basic with a stream nearby for washing in. Today's 17 kilometre walk is expected to take around 10 to 12 hours with 1,000 metres of ascent and 1,400 metres of descent. Overnight Camping
Climb  Ras Dashen To A Fine Viewpoint At 4,543m
Starting before sunrise we follow the main valley up and climb steeply via Mizma village houses to reach a ridge crest and open grassy slopes (3,700m) on our invigorating ascent of Ethiopia's highest mountain. Next we traverse around ridges and climb more steeply to a broad col at 4250m. Keep an eye open for giant lobelia, by far the most spectacular plant of this region with flower stalks up to 8m high. Eventually we enter a huge semicircular basin of rocky peaks and buttresses – Ras Dashen. The last section involves some steep scrambling and climbing to a fine viewpoint at 4,543m. We'll spend the rest of the day hiking back to our camp. Today's 21 kilometre walk is expected to take around 10 to 12 hours with 1,300 metres of ascent and descent. Overnight Camping
Cross The Mesheha River To Arkwasiye Campsite 3,700m
Today we recross the Mesheha River as we make our way to Arkwasiye and our campsite there (3,700m). Today trek has a different feel to it as we walk through the fields and meet local farmers cultivating their land. We will have the opportunity to visit the local school and meet the children. Arkwasiye is a basic remote campsite with fantastic views but no toilet facilities.Today's 15 kilometre walk is expected to take around six hours. Overnight Camping
Climb  Ras Dashen To A Fine Viewpoint At 4,543m
This morning we walk from Arkwasiye to the roadhead where our vehicle will be waiting. From there drive to Gondar passing by Chenek (3,620 m). We have an early start this morning for our trek . Today's four kilometre walk is expected to take around two hours. Overnight Goha hotel
In The Morning Transfer To Airport To Fly To Addis
On arrival in Addis, check into your hotel. This will either be on day room basis or overnight depending on your international flight times.This evening, we will arrange for a farewell dinner in a restaurant with Ethiopian music and dance, or in a good city centre restaurant.