LARGEST NATIONAL PARK.
GREAT RIFT VALLEY
Our bird watching holidays package you may find yourself spoiled for choice with over 830 recorded species and 23 species found nowhere else in the world. Of the ten bird families endemic to the African mainland, eight are represented in Ethiopia. Ethiopia's Bale Mountain region was voted No. 4 on a list of the best birding sites by the African Bird Club. Bale Mountains is also a favorite destination among birders and famous for its large number of Ethiopian endemics. We have guides who have rich experience in accompanying bird watchers to the best sites of Ethiopia. 
This tour is one of our best vacation packages designed to serve the needs of anyone looking for adventure trekking, bird watching, observing wildlife and sight seeing in one of the most beautiful parts of Ethiopia. It is my pleasure to offer you one of our most exciting vacation packages.
Upon arrival in Addis Ababa, meet our representatives and transferto the given Hotel. During the day, visit historical sites in Addis Ababa including the National Archaeological Museum, where wewill view the 3.2 million year old remains of "Lucy", whose skeletalremains when discovered in 1974. You will also visit the HolyTrinity Cathedrals and Mount Entoto which rises up to an altitudeof 3,200 meters and offers the panoramic view of the metropolis.Overnight hotel
Drive to Awassa en route visit Rift Valley Lakes
Awassa is one of Ethiopia's most beautiful lakes and is rich in bird life. Among those Pygmy Goose, Brown Snake Eagle, Grey Kestral, Spotted Creeper, African Firefinch, Green-backed Honeyguide, Blue- headed Coucal, Red-breasted Wryneck, Malakite King Fisher, Spur-winged Plover, Black Forest we can expect to see Saddlebill and Maribou Storks, Bruce's Green Pigeon. There are hippos in the lake and Colobus and Cervet monkeys in the gardens of the lake side hotels.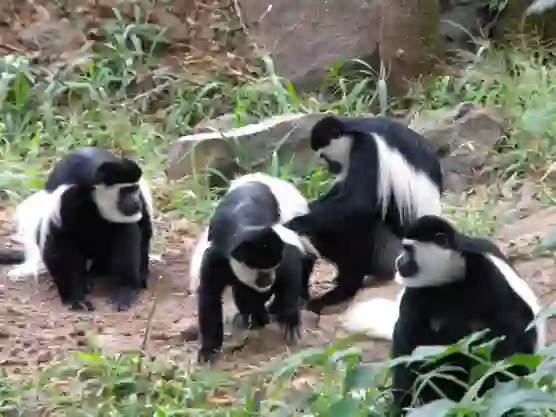 You will also marvel the wildlife among them Klipspringer, Serval, Bushpig, Giant Forest Hog, Grey Duiker, and Colobus Monkey.
You will have an exciting trekking for about 15 km inside the park.
You will enjoy the beautiful natural scenery and the picturesque water falls.
Overnight Hotel  (B, L, D)
Drive to Sannete Plateau and to Harena Forest
It has a spectacular Harenna escarpment, wild flowers, and many endemic birds and wild life. The 4000 asl Sanetti Plateau, with its striking Afro- Alpine flora, such as the Giant Lobelia and Red Hot Poker. It is the best place in Ethiopia to see the Simien Wolf, endemic to Ethiopia.
You will drive to Lake Langano where you can swim and enjoy the sun and relax at the brown waters.
Drive back to Addis Ababa
You will explore the Shala and Abyata National park where you will see the greatest congregation of birds and have a stunning view over remarkable terrain. Among the profusion of bird life here few are bright yellow masked weaver, red-billed hornbill, African fish eagle, ostriches etc. The woods teem with flashes of bright color and resound with birdsong. Transfer to hotel/airport in the e